We hope that you had a great time at ART ROYALE 2007.
The Alliance Cheerleaders thought it was a real "Kick in the Pants!"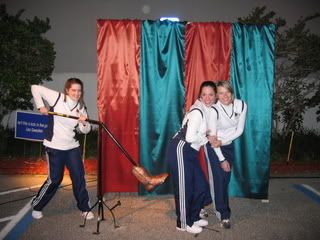 Lisa Geertsen created this fun photo op as part of the event. Interactive at it's best, guests enjoyed posing for zany pictures all night long.
A few guests found a date and enjoyed the drama...
Above is Bachelor Number One (Alliance Board member Bill Goldman) chosen by the Bachelorette (SW FL Symphony Past President Carol Robinson) in the Art Royale version of "The Dating Game." Dressed as a Drama Queen is one of the Alliance's favorite volunteers Lana Vail.
Some guests rekindled their flame...Mark and Susan Moye celebrated their 29th Wedding Anniversary at the event. A love note to them was left in the Digital Sandbox interactive exhibit at the event (booth created by artist Gerard Damiano).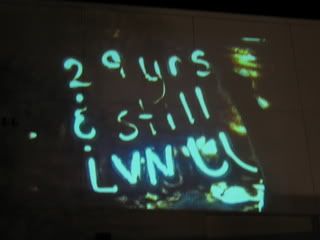 Other guests in costumes really got into Playing Games!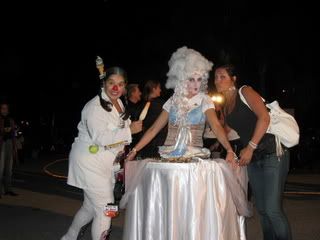 I hope you all enjoyed the evening, and if you missed it, I hope you enjoy this photographic re-run!