On Saturday, October 20,2007, Alliance for the Arts held it's 4th Annual Walk Through the Arts Event. With thirty companies partcipating, around fifteen demonstrations and ten performances, not even the rain could stop this event from being a huge success!! Family and friends gathered from all around to see what Southwest Florida arts has to offer.
Many people walked around the grounds to different tables for fun, entertainment and education. Here is a picture of the Aboriginals:Art of the First Person table.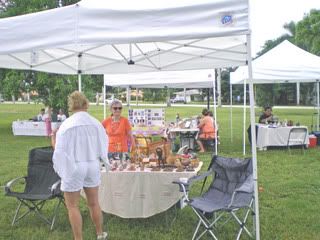 Weavers of Char-Lee were also a huge hit with their demonstrations of Weaving and Spinning.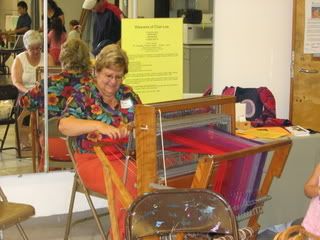 Guests also wandered into the Foulds Theatre for performances by Dance Bochette, Cypress Lake High Orchestra, Creative Theatre Workshop, Hot Flashz, Young Artists Awards, Ring of Emerald School of Irish Dance and Broadway Palm Dinner Theatre.
Here are some pictures of Irish Stepdance, a scene from the Wizard of Oz from Creative Theatre Workshop and the winner from last years Young Artists Awards Scholarship.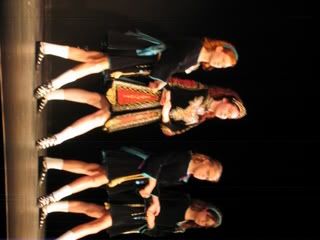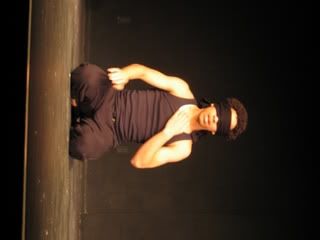 Outside, the Schoolhouse Theatre and the Gulf Coast Symphony performed in the drizzling rain!
There were many amazing demonstrations such as Organic Floral Art, Book Binding, Fold-Forming, Storytime, Painting/Transfers, Acrylic Painting, Portrait Oil Painting, Art Quilts, Watercolor, Calligraphy, Watercolor, Weaving and Spinning, Clay Building and Wire Wrapping.
In this next picture, this guests had a little help from the instructors glasses to make sure that he was sewing his quilt just right!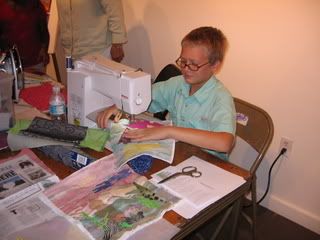 Thanks goes out to all of the participants that helped to make Walk Through the Arts 2007 an amazing experience for all ages!Also a big pat on the back to Amy Smith for all of her hard work and dedication to this event!
Megan Jones, Events Intern